Ring Pump RP-KⅡ series (Constant discharge pump system)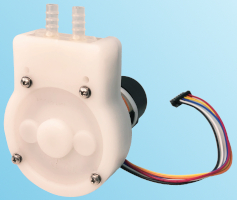 Pump using DC motor with encoder for constant discharge pump system.
Constant discharge pump system is achieved by using with the motor controller RE-C300, which stops the motor rotation exactly at an integral multiple of one rotation.
You can choose from 3 types of tubes.

Pump model No.
Voltage
(DC V)
∗1
Maximum
discharge
volume
(mL)
Tube
∗2
Constant discharge
pump system
model No.
∗3
Material
IDxOD
(mm)
RP-KⅡ05S-150A-DC24VE
24
150
Silicone
4.8 x 8.0
RE-C300-KⅡ05S
RP-KⅡ05N-150A-DC24VE
24
150
Tygon
A-60-F
4.76 x 7.94
RE-C300-KⅡ05N
RP-KⅡ05W-150A-DC24VE
24
150
Transmaster
TM-15
4.8 x 7.9
RE-C300-KⅡ05W
∗1. The maximum discharge volume is the maximum discharge volume for one operation that
can be set on the RE-C300. (The maximum number of rotations that can be set in one
operation is 99 rotations.)
∗2. The first unit will be sold as a "Constant discharge pump system model No." that includes
the pump and motor controller RE-C300.
∗3. Some of Saint-Gobain's tube names are changed a few years ago.
Tygon A-60-F ← Norprene A-60-F (Old name)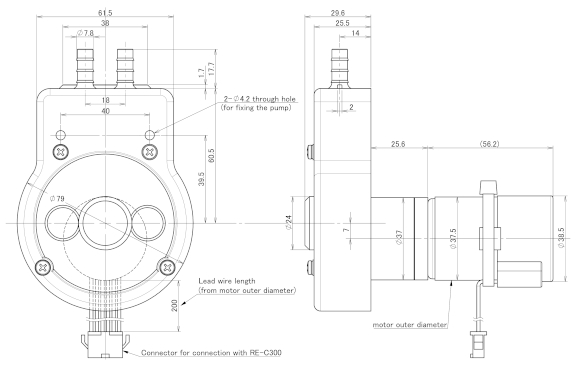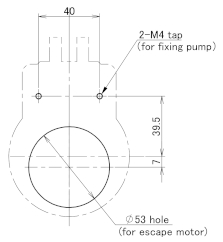 *Install with the motor shaft horizontal.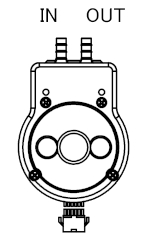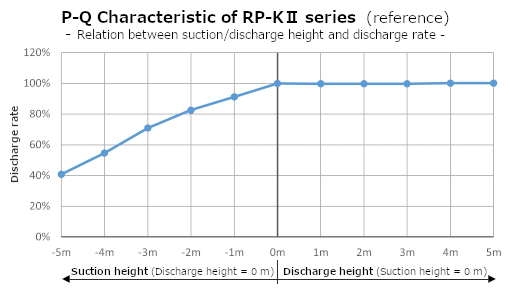 *It varies depending on the tube material / size and the motor.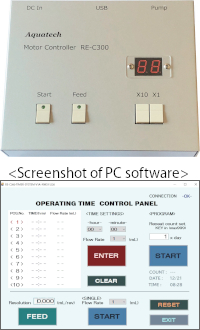 Dedicated motor controller for the constant discharge pump system
Install dedicated software on a USB-connected computer to control various operations of the pump.
Various pump operation sequences can be programmed.