Site map
Current position:
Home
> Products >
Motor controller list
>
RE-C100, RE-F100
made by Aquatech
RE-C100, RE-F100 : Motor controller for RP-HX/TX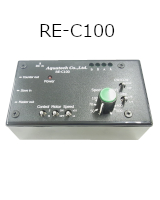 RE-C100 is the stepper motor controller for RP-HX and RP-TX series.
Start/stop, rotational direction, and rotational speed of the pump can be controlled.
The motor drive method is 1/4 or 1/8 micro-step drive method. (switchable)
Two pumps of RP-HX or RP-TX can be connected. (Two pumps are the same operation.)
The number of operating pumps can be increased by the series connection of one RE-C100 for master and one or several RE-C100 for slave. (All pumps are same operation.)
RE-C100 can control start/stop and rotation speed of the pump by pulse signals from an external source.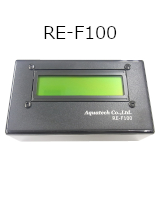 RE-F100 is the frequency display which connects to RE-C100.
Operation of the pump is possible by RE-C100 only. But if you want to adjust rotational speed more, you need to purchase RE-F100.



Name
Motor controller
Model No.
RE-C100
Applicable pumps
RP-HX series and RP-TX series
Power source
DC6V 1.8A
(Includes AC adapter with input AC100-240V)
Driving method
Bipolar constant voltage
Excitation mode
1/4 micro-step or 1/8 micro-step driving
Motor driving
voltage
DC 2.6 V
Dimensions
W105 x D60 X H51 mm
Accessories
AC adapter