Site map
Current position:
Home
> Products >
Motor controller list
>
RE-C200 / C201
made by Aquatech
RE-C200 / C201 :
Programmable motor controller dedicated to RP-HX and RP-TX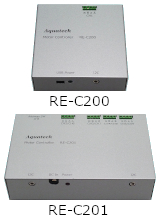 Stepper motor controller dedicated to RP-HX and RP-TX.
You can control various pump operations with a connected PC.
Pump operation sequence is also programmable.
You can control one pump with RE-C200.
Up to 9 pumps can be controlled by adding 2 RE-C201s to the RE-C200.
Up to 5 pumps if one RE-C201 is added.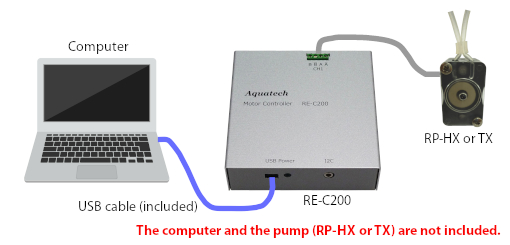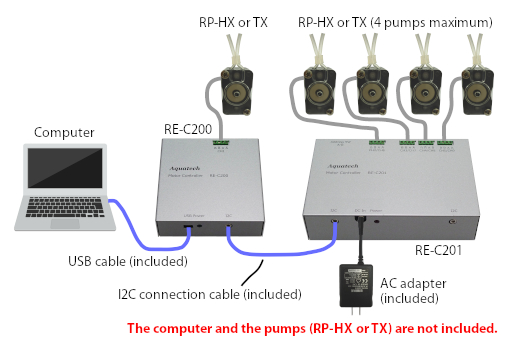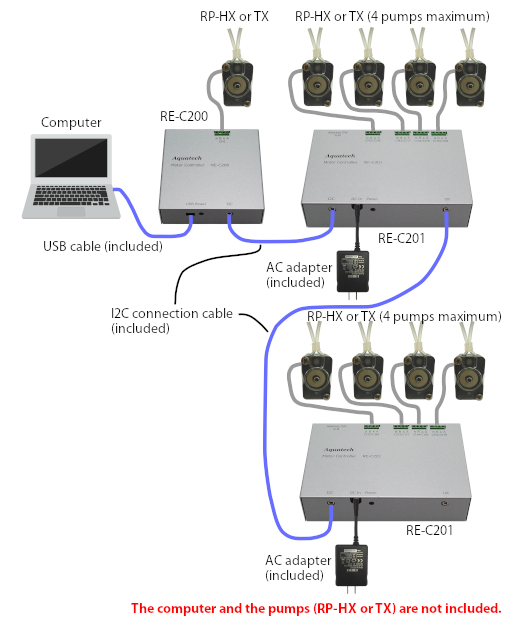 Name
Motor controller
Model No.
RE-C200 : Master
RE-C201 : Slave
Applicable pumps
RP-HX series and RP-TX series
Power source
RE-C200 : DC5V 0.5A(Supply by USB)
RE-C201 : DC5V 3A
(Includes AC adapter with input AC100-240V)
Driving method
Bipolar constant voltage
Excitation mode
1/4 micro-step driving
Motor driving
voltage
RP-HX : Switching 4.3V and 2.6V by software
TP-TX : 2.6V
Dimensions
RE-C200:100 x 100 x 35 mm
RE-C201:100 x 160 x 45 mm
Accessories
RE-C200 : USB memory stick (Computer software), USB cable
RE-C201 : AC adapter, I2C connection cable